Successes and Achievements
A Rapidly Improving, Outstanding School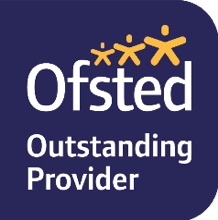 Westgate Hill Primary Academy has shown rapid improvement over the past five years, as reflected by our Outstanding Ofsted report from October 2021.
In November 2016, when Ofsted inspected the school they found it to be inadequate (Special Measures). But five years later, following another inspection the school was judged to be Outstanding in all areas.
"Our journey at Westgate Hill has been transformative, assisted by additional funding from Laidlaw Schools Trust. The children can now learn in a suitable environment with specialist adult support, offering the very best education."

Key Stage 2 Head of School, Karl Ellerbrook
---
Rising Academic Standards
Our children get the very best teaching whatever their academic ability. Since 2017, we have achieved rapidly rising Key Stage 2 results, with children now making above average progress in reading and writing, and significantly above average progress in Mathematics.
Find out more about our performance and results
Our Wider Curriculum
We have developed a wide range of teaching across all subject areas. We call this our BRAVE curriculum. We link all our teaching to reading (wherever possible) and we are very proud of the breadth of learning we offer our children.
Find out more about our curriculum
Outside the Classroom
We offer a huge variety of clubs, led either by external professionals or by our teachers. We currently offer over 50 clubs for children from Year 1 to Year 6. Our children enjoy, for example, a fencing club and a Shakespeare club, as well as a wide range of sports clubs for both girls and boys.
Find out more about learning beyond the classroom
Awards and Certificates
We are very proud of our many awards. Here are just a few: